Unlock Your Financial Potential with Virtual Wealth Coaching
Virtual Wealth Coaching is your go-to resource for Day Trading Futures, Elliott Wave Analysis, Fibonacci Structure, Market Profile and our Proprietary Delta Momentum Techniques. Our team of experts and professional traders will provide you with live coaching, online training videos, and the tools you need to succeed in the online trading world. Whether you're a beginner or an experienced trader, we can help you unlock your full financial potential in your quest to financial freedom.
Personalized Coaching for Trading Success
At Virtual Wealth Coaching, we understand that every trader is unique and has different needs. That's why we offer personalized coaching to help you reach your trading goals. Our experienced coaches will work with you one-on-one to develop a trading plan that suits your style and risk tolerance. Whether you're a beginner or an experienced trader, our coaching programs will help you take your trading to the next level.
Maximize Your Profits with Our Online Training Videos
Our online training videos are designed to help traders of all skill levels learn the strategies and techniques used by the experts at Virtual Wealth Coaching. With our comprehensive video library, you'll have access to over 50 hours of content covering everything from self development, goal setting, risk mitigation to day trading system development. Our videos are available 24/7, so you can learn at your own pace and on your own schedule. Plus, our experienced coaches are always available to answer your questions and provide additional support.
Matt Brown Virtual Wealth Coaching
Over the past decade, Matt has taught thousands of students around the globe on how to make a living trading the online futures markets. Although you may have not heard of him directly, his alumni are among some of the largest professional Chicago Pit Traders who transitioned off "The Floor" into electronic trading. Some appear regularly on CNBC while others run hedge funds, work for institutions and others are simply home schooling moms who just drive the kids to soccer practice. Although it is nice to have high profile clients, the majority of his students and alumni are people just like you and me who want nothing more than the Freedom to work when they want, where they want, how they want and for whom they want.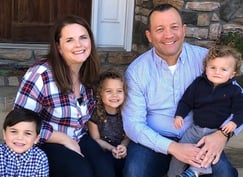 "Since working with Matt, I've been able to dramatically improve my productivity and focus. He's provided a clear roadmap and critical tools to help create more structure and routine in my life, allowing me to carve out more time than I ever thought I had to accomplish my goals. His passion and knowledge is inspiring and motivating."
- Matthew Natoli, North Carolina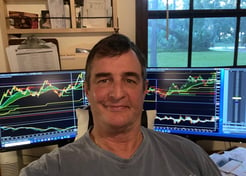 "Matt Brown has a home run on his hands, he has incorporated the most important components of building a successful trader from the ground up, body, mind and execution."
-Phil Hawkins, Georgia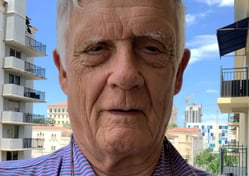 "My personal development from coaching has been very successful, I have learned to practice patience, to be positive rather than negative."
- Henry Lee, Florida
What People are Saying...